Flooring
Wood, laminate & tile flooring services.
Consul Property Services can repair or install any type of flooring in your Georgetown home. Call today!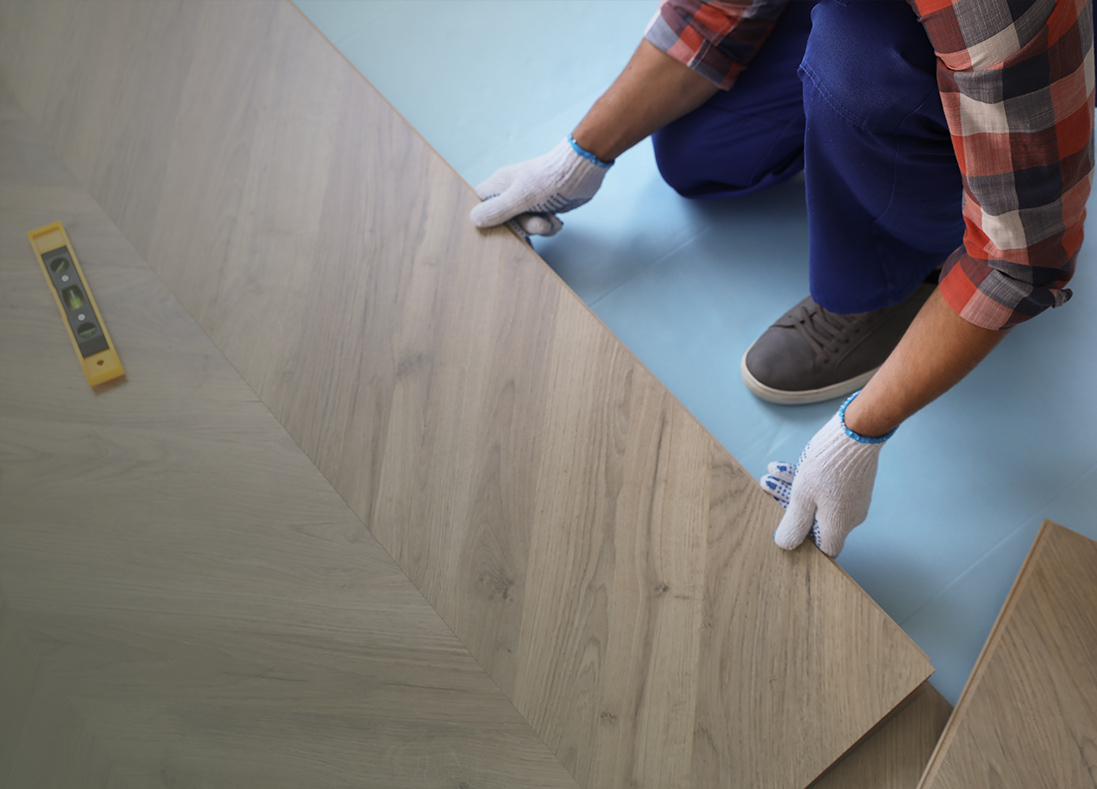 Georgetown Flooring
Hardwood Floor, Tile & Carpet Installation
The floors in your home are one of the biggest "wow" factors when it comes to your style and design. They can completely transform a space, and this makes flooring one of the most important decisions in any home remodeling project. Whether you want to get flooring replaced in a single room, are looking at options for your entire home, or need help with repairs, Consul Property Services can help. We offer complete flooring services in Georgetown and beyond.
Types of Flooring: Which Is Best?
There are many different flooring options, all with particular advantages and various price points. It will be important to consider which type of flooring might be right for your space, your needs, and your budget. Then, you can decide on which flooring is best.
Some of the most popular types of flooring include:
Vinyl: This manmade flooring is durable and may be designed to look like hardwood, marble, stone, or ceramic. It is made from plastic and can be completely waterproof as well as stain- and scratch-resistant. Vinyl is also budget friendly and is great for high-traffic areas.
Hardwood: Made from various types of natural wood, such as oak, maple, hickory, or cherry, hardwood floors are a timeless classic. Some types of hardwood can be refinished multiple times or restained to change their look. Hardwood floors can be expensive, but many homeowners still choose them for their look and their longevity.
Laminate: This is one of the most versatile types of flooring available today, as it can come in virtually any color or style. It is also fairly easy to install, with interlocking tongues and grooves for planks, tiles, or squares. Laminate flooring is scratch-resistant, waterproof, and quiet. It can look like wood, stone, limestone, marble, travertine, or slate.
Tile: Tile flooring may be made from ceramic, porcelain, granite, marble, slate, or other natural stone. Some tile may even be engineered from limestone and other materials, or it may be made from mosaic glass or cement. Tile flooring can be tedious to install and it can be costly, but it can be perfect for high-moisture rooms like bathrooms or kitchens.
Carpet: This is a top choice for many homeowners in spaces like bedrooms and living rooms, where they want soft, padded flooring. Carpet can come in virtually any color and a wide variety of textures, as well as padding underneath.
Other types of flooring: Rooms like home gyms may require different types of flooring, like rubber or foam. Some people also prefer unique cork or bamboo flooring for their homes.
Flooring in Georgetown & Beyond
If you're ready for high-quality, affordable flooring services for your home, reach out to our team at Consul Property Services. We work with all types of flooring and will be happy to explain your options. Because we offer upfront estimates and honest pricing, you can feel comfortable that we will do whatever we can to work within your budget.
For Georgetown flooring services you can trust, call (512) 456-3801 or contact us online.
WHY OUR CLIENTS KEEP COMING BACK
Georgetown's trusted contracting company.
Locally Owned & Operated

We take pride in being a part of the Georgetown community and contributing to its growth and development.

Safety First Guarantee

We place a strong emphasis on safety and work hard to ensure that all projects are completed in a safe and efficient manner.

Licensed & Insured Contractors

Each of our experienced professionals is fully licensed and insured, ensuring that all work is done to the highest standards.

Strong Company Values

We apply the values of honesty, quality, and reliability in all of our services and business dealings.
Choose an Accredited BUSINESS
Our Qualifications & Recognitions
We're proud to be accredited and recognized by organizations that care as much about customer service and business ethics as we do. FROM CONCEPT TO COMPLETION, WE'RE HERE FOR YOU.
Schedule a consultation with us today!
We're here to make your vision a reality.